These cards are great to use for magic and your manipulation skills. High quality production. We didn't set out to raise the bar for quality playing cards. Our goal was to make playing cards fit for a king. The world's finest. The best.
Featured #1 in the GQ Holiday Gift Guide.
They look like they belong in a palace. Gold foil surrounds the elegant, navy blue box design. The gold metallic foil is striking, with a vintage, timeless aesthetic. They're absolutely breathtaking – and they feel as good as they look.
Monarch Playing Cards are Made in the USA on FSC-certified paper derived from sustainable forests. Printed on Q1 quality stock with our signature Premium 909 Finish. "The feel is simply incredible." – Robin Carey, Reviewer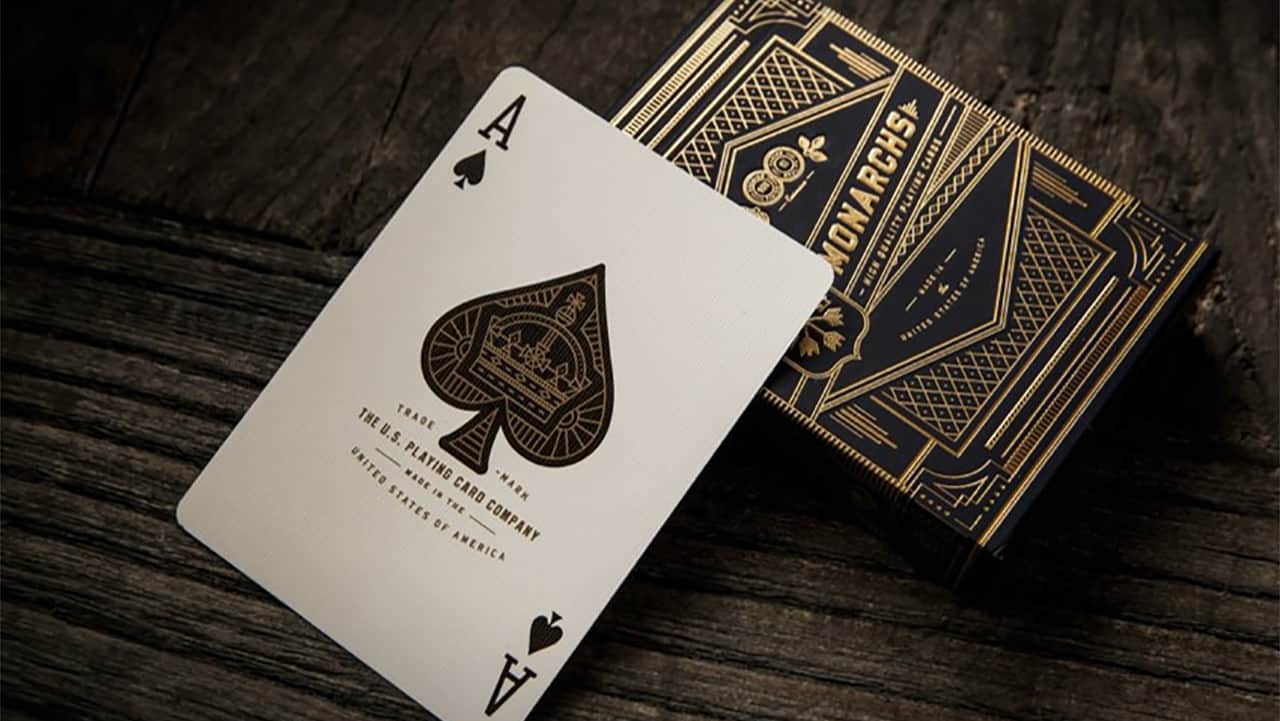 Snakes twist around an evolution of sword and tree. Guiding the edges are the words "de duobus malis, minus est semper eligenoum."
"The finest in print today." – TheCoolist.com